The comfort and safety of the environments in which we live, work, and play have a measurable impact on our daily lives. For the businesses that own and manage these environments, operational efficiency of the control systems that run them is equally important. At Control Service Company, we've spent more than 40 years providing buildings automation and energy management solutions that deliver outstanding benefits all around.
We understand that each facility, business and staff is unique. That's why we use our expertise in creating tailored, innovative building control systems to consistently meet and exceed customer expectations. We can assist with:
Identifying your facility management objectives, key performance indicators and budget to guide us in the process of designing your systems
Integrating the perfect mix of HVAC, lighting and security controls to ensure your building is efficient, comfortable and secure for all stakeholders
Leveraging our relationships with top-tier product partners, including Automated Logic, Crestron and Digital WatchDog, to generate unmatched performance and reliability
Training your facilities management team on how to seamlessly operate such systems to maximize energy savings and the overall value of your investment
Providing exceptional service every step of way, from design and build through ongoing support of your building systems infrastructure
Our team of experienced professionals is passionate about helping owners, engineers, contractors and architects build and operate smarter, safer buildings. We're also committed to going above and beyond to be best building control systems provider in the business.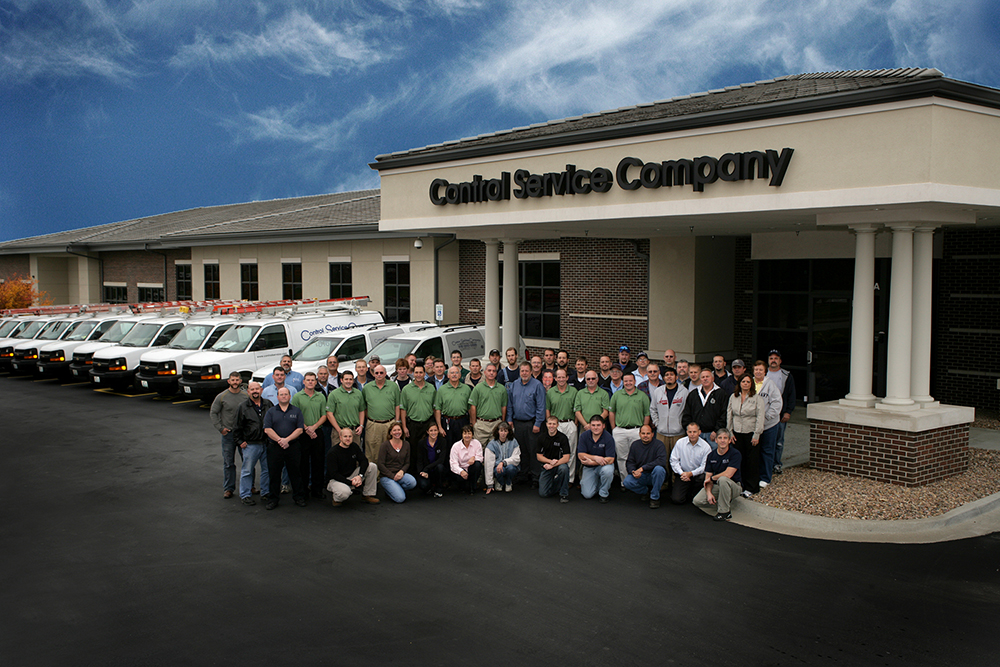 Integrity and honesty
Innovation and adaptability to change
Providing individualized service and value
Maintaining a passion for what we do, and having fun doing it
To be the best at what we do and continually striving to improve
Control Service Company has a passion for helping people. We meet our customers' needs by creating custom innovative solutions. We continually strive to be the best at what we do while adapting to change. We build lasting relationships through integrity, honesty and a commitment to customer satisfaction.
To be the best place to work for and the best place to work with
Our people will be enthusiastic about their work and proud of what we do as a company to an extraordinary degree. We will be recognized by all as the most knowledgeable, innovative and customer-focused company within the market segments we serve.